Nadia Peermohamed -
Admin Personnel
---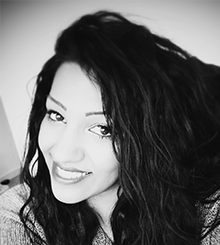 SECRETARY/OFFICE CO-ORDINATOR
Job Responsibilities:
Update CV's and summaries for each individual
Maintain updates on the company website
Assist staff with scanning, printing and binding
Monitor the library, arranging and adding in new items
Monitor Personal protection equipment and maintain stock
Electronically store Job File documents on the system
Conducts business in accordance with the company's policy and procedures
Complying with the requirements of the Company's Quality Manual
Nadia completed a BA Hons in Applied Arts at a university in Kent. She wanted to gain some office based experience, shortly after she graduated she joined us in July 2012. Nadia has proven herself to be a very useful and positive member of the team.
Contact Details
Office:
+44 (0) 207 237 2617
Email:
[email protected]
Location:
London
---