Christina Douka Joins TMC 
June 2014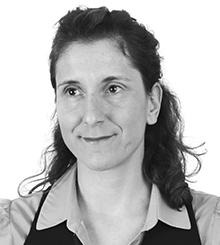 Christina joined TMC Marine Consultants Ltd in 2014, seeking to broaden her experience in Naval Architecture. Prior to that she worked for 3 years for Lloyd's Register Structure Analysis Services, performing finite element analysis in a variety of ship types, including container ships, LNG carriers and heavy lift vessels. As part of the Structures team she was responsible for global structural analysis and local fatigue analysis for newbuild vessels, as well as dynamic positioning calculations.
To view her profile page, click here 
Jane Xue Joins TMC 
June 2014
Having graduated as Naval architect from Wuhan University of Technology in 1994, Jane started working in Jiangnan Shipyard as a trainee. In the shipyard, she has worked in many departments from execution of construction preparation, quality control to weld and construction detail design. She delivered 3 vessels of 34,000 DWT handysize bulk carriers. Apart from ships, Jane also worked on many land projects as designer, project manager and office QA.
To view her profile page, click here
SEAWORK INTERNATIONAL 
June 2014
This week TMC attended the Sea Work International 2014 Exhibition in Southampton.  The exhibition lasted three days, and was well attended by the shipping industry. The presentation showing the wrecks TMC had been involved in proved a particular draw.
TMC were well represented, and advised of the new TMC offices in Southampton and the rest of the world. Contacts were established and exchanged with Regulators, local law firms, Ministry of Defence, Harbour Masters, Insurers and local and worldwide marine contractors.
Mike Wilson Joins TMC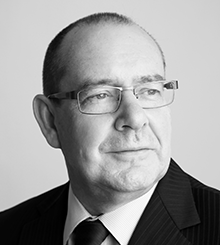 June 2014
Mike Wilson, a Marine Engineer with a First Class Certificate of Competency, joined TMC in June 2014. He has almost 20 years of seagoing experience sailing in all ranks up to and including Chief Engineer. Mike has sailed on a variety of vessels, including Bulk Carriers, RO/RO, OSV's and Refrigerated Cargo vessels.
To view his profile page, click here
Neil Macnab Joins TMC 
May 2014 
Neil is an experienced Navigation Officer and Master with 23 years seagoing experience. Twenty years having been served on crude oil, product tankers, bulk carriers and numerous LNG carriers, both Moss and Membrane type, with Shell and Anglo Eastern. Three years was also spent on cruise ships as a senior officer for P&O and Princess Cruises.
To view his profile page, click here
SEWOL
May 2014
TMC has been instructed by the Korean government on the tragic sinking of the ro-ro passenger vessel SEWOL, to advise on the wreck removal process. TMC Managing Director Stephen Tierney, who travelled out to Korea comments: "TMC extends our deepest sympathies to the families of the bereaved, and to the Korean people as a whole, for this tragedy and our thoughts are with them at this very difficult time. We will do our best to assist the Korean government with any advice they may require".
Lalinda Namalarachchi Joins TMC 
May 2014
Lalinda joined TMC in May, 2014 after 13 years at sea, during which time he served on a variety of vessel types. His seagoing career was with German ship owning company Egon Oldendorff from 1994 to 2007. Lalinda worked on General cargo ships, geared multipurpose ships, bulk carriers and container ships obtaining his Class 2/1 ticket in 2003 and Class 1 ticket in 2007.
To view his profile page, click here.
MARITIME MAISIE 
April 2014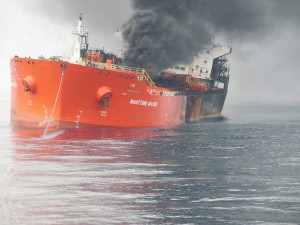 TMC were instructed by Nippon Savage Ltd to provide naval architecture, salvage and technical assistance  to the above severely damaged vessel.
Working with Nippon Savage and providing naval architectural support mainly in the form of structural calculations to estimate the vessel's strength in severe adverse weather conditions throughout the salvage operation we are pleased to say that after overcoming many operational difficulties the vessel and cargo was salved and that even after losing more than half her structural strength the vessel was successfully towed into a port of refuge  at Ulsan Korea, and a successful STS operation completed on 18th April 2014.
David Barlow Joins TMC 
March 2014 
David joined TMC as an associate consultant in March 2014. He previously spent 22 years at sea,  from deck apprentice to master, the last 17 years of which was with The Bank Line serving mainly on the South Pacific Copra Run.
He was brought ashore in 1988 to manage a new service operating from the far east into the islands and after 12 months was move on to manage the Pacific operations for The Bank Line westbound Round the World service based in Papua New Guinea.
To view his profile page, click here 
LUNO
February 2014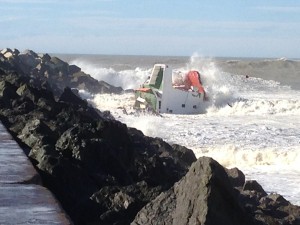 TMC has been instructed by Owners and P&I Insurers on the m.v. LUNO which was blown ashore in bad weather in Bayonne, France. Following the incident the casualty broke into several pieces and is now the subject of a wreck removal.