IUMI CONFERENCE IN HONG KONG
September 2014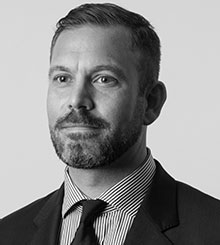 In late September Simon Burthem, Managing Director of TMC Singapore, accepted an invitation to speak at the annual congress of IUMI (The International Union of Marine Insurers). In giving a presentation as part of the Loss Prevention which focussed on the damage to containerised cargoes, Mr Burthem provided a platform for IUMI to introduce the 'Code of Practice for Packing of Cargo Transport Units (CTUs)'. As an IUMI Professional Partner TMC welcomed this opportunity to actively participate in the wider IUMI debate and to help ensure that IUMI's position is fully representative.
CHINA SEA RESCUE CONFERENCE IN SHANGHAI
September 2014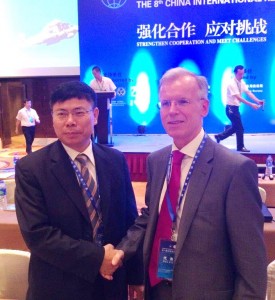 On the 18th of September TMC Managing Director Stephen Tierney attended the China Sea Rescue Conference in Shanghai and presented on TMC`s salvage experience in China and around the world. The conference was very well attended by several hundred delegates from Chinese and International Salvage Companies, Insures and Coastal State Authorities.
SINGAPORE SALVAGE & WRECK REMOVAL CONFERENCE
September 2014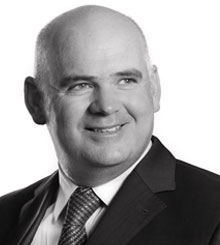 In September Roger King from TMC Melbourne spoke at the Singapore Salvage & Wreck Conference. On Day 1 Roger introduced the segment on the "Rising Cost of Wreck Removal" with a summary of the RENA Project, its current status and the way forward.
Roger has spent much of the last two years managing the wreck and debris recovery on the RENA job on behalf of owners/ P&I.
On Day 2 Roger presented on "Distressed Cargo Management" describing the problems associated with Distressed and General Average cargo management offshore and onshore in casualty situations, and the development of the TMC cargo management system.
WANHE
September 2014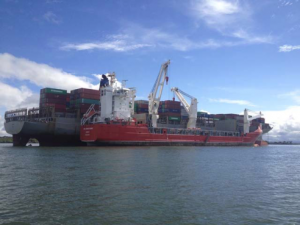 TMC were instructed to assist Hull Underwriters on the grounding of the WANHE. Salvage services are being carried out by Svitzer Salvage. The container ship ran aground whilst entering the port of Buenaventura, Colombia.
MINDONGGYU 63285
September 2014
TMC assisted the P&I Club to locate the wreck of the sunken fishing boat 'MINDONGGYU 63285′ following the collision with ULTRA VANSCOY in the East China Sea. Shanghai Salvage Company was contracted to find the wreck.
REFLOATING OF TRANS SUMMER 
August 2014 

TMC was instructed by the UK Club to project manage the refloating of the TRANS SUMMER (a large bulk carrier that capsized on 16-Aug-2013 off Wan Shan Island, Zhuhai, China). TMC managed the tendering process and negotiated the Contract locally through Chinese speaking personnel from TMC's Shanghai office, TMC also represented the Club at meetings with the Chinese MSA and potential Chinese salvors. Guangzhou Salvage Bureau, which is part of China Salvage and Rescue Bureau, was the successful bidder.
TMC also provided engineering assistance during the project and attended on Site as the Club's technical representative for pollution prevention, bunker oil removal and wreck removal. TRANS SUMMER was successfully re-floated on 18-Aug-2014 after 1 year lying on her side on the seabed. The vessel was later declared safely afloat on 21-Aug-2014 following removal to a nearby sheltered area.
Technically this was a particularly difficult salvage operation which required the vessel to remain intact, (with potential to add buoyancy), initially   par-buckling  the vessel (righting the vessel  on the seabed) before refloating could be attempted.
TMC OPEN AN OFFICE IN MELBOURNE, AUSTRALIA
August 2014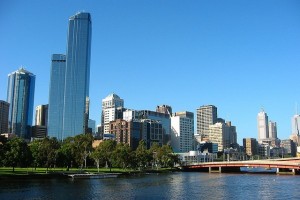 TMC is pleased to advise of the opening of a new office in Melbourne, what will hopefully become a hub office for our Australasian operations in the next few years. We are fortunate to have two very experienced personnel, Directors Roger King (Master Mariner) and Mike Wilson (Marine Engineer) to head up the Melbourne office of TMC Marine Pty Ltd, which is located in the World Trade Centre in the central business district.  We look forward to being closer to our existing clients in Australasia and to making and serving new clients in the region.
REFLOATING OF MAWADDAH
July 2014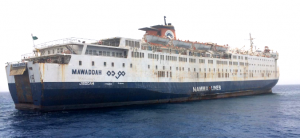 TMC was instructed by P&I Insurers to assist with the re-floating of this ro-ro ferry from her grounded position on a reef in the red sea. TMC produced a SEAMASTER model for verification of the re-floating calculations including ballast & fuel transfers, trim and stability.
Calculations showed that with careful planning, the vessel could be re-floated without the need for cargo discharge. The vessel was safely refloated on 25th July 2014 and made her way to port under her own power.
Christina Douka Joins TMC 
June 2014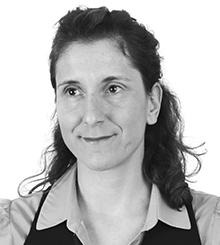 Christina joined TMC Marine Consultants Ltd in 2014, seeking to broaden her experience in Naval Architecture. Prior to that she worked for 3 years for Lloyd's Register Structure Analysis Services, performing finite element analysis in a variety of ship types, including container ships, LNG carriers and heavy lift vessels. As part of the Structures team she was responsible for global structural analysis and local fatigue analysis for newbuild vessels, as well as dynamic positioning calculations.
To view her profile page, click here 
Jane Xue Joins TMC 
June 2014
Jane joins us from Lloyd's Register where she spent nearly 10 years. Jane worked in the SERS (Emergency Response) Department and latterly in the Structures Department of LR. Jane graduated as Naval architect from Wuhan University of Technology in 1994,  and started working in Jiangnan Shipyard as a trainee. In the shipyard, Jane worked in many departments from execution of construction preparation, quality control to weld and construction detail design.

To view her profile page, click here