Thomas joined TMC in June 2018, after 10 years at sea, during which time he served on a variety of vessel types including Container vessels and Ro-Ro passenger ferries, as well as clean petroleum products and LNG tankers.
He started his seagoing career with Maersk Marine Services on Container vessels as well as serving in Maersk owned Norfolkline line on Ro-Ro passenger ferries. In 2010 he joined BP Shipping where he gained experience on clean petroleum product vessels with Framo systems, followed by significant sea time on LNG vessels, both membrane and moss type vessels.
To view his profile, click here
---
Jason Fahy, a Marine Engineer with a First-Class Certificate of Competency, joined TMC as a Marine Engineer Consultant in May 2018. He has 24 years sailing experience from Cadet to Chief Engineer. He has sailed predominantly on Class 1A1 Chemical Tankers for a Global Chemical Tanker owner and has considerable experience on medium speed engines, high voltage diesel electric systems and ancillary deck systems for high spec chemicals.
To view his profile, click here
---
Ian Hodges writes an article for The Swedish Club publication Triton, about loss control on tankers.
To view this publication, click here.
---
TMC was pleased to be appointed in January 2018 to assist the Shanghai Salvage Company in the difficult and dangerous attempted salvage operation of the tanker before it sank and is continuing to provide technical assistance in connection with the ongoing work on the seabed.
---
TMC were appointed by Steamship Mutual P&I Club in April 2017 on behalf of the ship owner to investigate the cause of the loss of the VLOC Stellar Daisy and the reason for a hull crack recently found in the hull of the VLOC Stellar Unicorn. TMC continues to provide technical assistance on behalf of the vessel's P&I insurers in connection with the tragic loss of this vessel
---
The removal of the grounded containership KEA TRADER from Durand Reef in New Caledonia has entered a new phase of operations. The selected contractor, Shanghai Salvage (SSC) has taken over the removal operations of the wreck from Ardent in early April. SSC have arrived into New Caledonia in late March, with both their onshore and offshore salvage teams, floating assets, and salvage gear. Initial surveys of the condition of the wreck and worksite have begun.
TMC continues to be in attendance as Owner's and P&I Club representative and continues to liaise with the local authorities and SSC for a successful wreck removal and return of the reef to its original state.
---
TMC are acting as weight control surveyors during the drydock of CARNIVAL ELATION in Freeport, Bahamas. As hurricane IRMA approached the area, TMC contributed calculations for the difference in lightweight the large renovation project incurred. With the vessel high and dry, draughts cannot be read and so the changes in weight have to be estimated and closely tracked. On 7 September, ELATION, with the TMC surveyor onboard, sailed to avoid the hurricane with draught readings that exactly matched the estimates, and very good stability. After four days spent sailing northeast of Cuba, she was back in the drydock, with work continuing and TMC on site to advise on the final lightweight.
---
Charles joined us in July 2017 as a Consultant Naval Architect based in Singapore after spending more than 15 years in a reputable marine consultancy and ship classification society (IACS member).
He has extensive experience in hull & machinery damage surveys, vessel damage assessments and marine accident investigations. Having done a wide spectrum of surveys and assessments, he has intimate knowledge on a wide range of marine vehicles, fixed and floating offshore units. He regularly prepares reports and assists ship owners, underwriters, loss adjustors and lawyers in legal liability & dispute cases. He has working experiences across multiple countries within the Asia Pacific region.
To view his Profile, click here.
---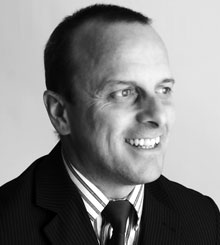 TMC Marine has featured in the May edition of the well known 'Tanker Operator' monthly newsletter.
Ian Hodges, Master Mariner wrote an article about 'loss control on product tankers'.
To view this article, Please click here.
Alternatively to view the entire magazine, please click here.
---
TMC attended the 2nd Asian Marine Casualty Forum at the Raffles Convention Centre in Singapore on 27th and 28th April 2017. The two-day event, coinciding with the annual Singapore Maritime Week, was a huge success with a large turnout of speakers, delegates and media. TMC were one of the more than forty sponsors that contributed to this free to attend event organised by London Offshore Consultants.
The opening presentation of the Forum was given jointly by TMC's Technical Director, Colin Barker, and LOC's Engineering Director, Paris Mangriotis. The presentation, Risk Mitigation in Wreck Removal, discussed the use of qualitative and quantitative risk analyses in wreck removal operations. The presentation provoked discussion regarding the use of quantitative risk analyses in some recent notable wreck removal contracts to assist with determining contract fixed pricing and the deletion of Clause 4 (change of method of work) and 7 (delays due to weather and equipment breakdown) from the standard BIMCO Contracts. This practice has become of increasing importance with the 2016 review by the International Group of P&I Clubs large casualty working group emphasizing the 'need for clubs to be keenly focused on ensuring adequate and effective risk transfer mechanisms in contractual terms of engagement'.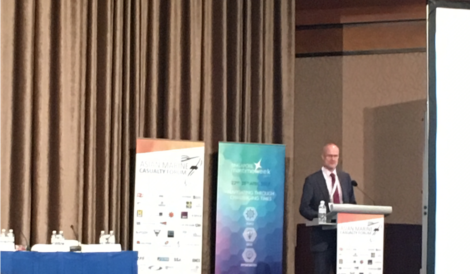 ---