TMC consultant Captain Peter Swift was a speaker at the recent CMA Shipping 2016, held in Stamford Ct, USA. This year's event attracted over 2,300 visitors with both supporting organizations and Sponsors of the social and special events at the show.  Peter`s present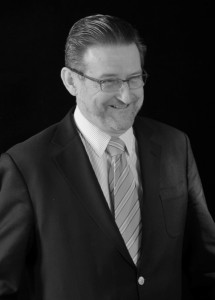 ation was on the subject of salvage issues and incident investigations, which are some core areas of TMC's expertise.
---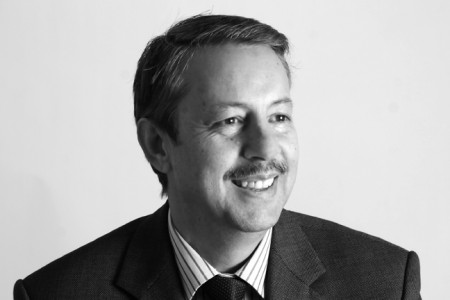 TMC has featured in an article published recently in the well-known "Port Technology" magazine. TMC Senior Consultant Captain Yusuf Soomro gave his view on the state of dry bulk shipping market.
To view more please click here:
---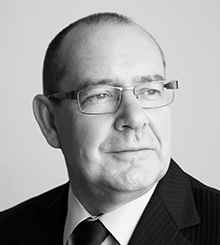 In August 2015 Mike Wilson, an Engineer consultant with TMC in Melbourne, Australia, was invited to talk at the Biennial Conference of the Australasian Institute of Marine Surveyors (AIMS) in Hobart Tasmania.
Mike was invited to speak on the connection that TMC have with China through our Shanghai office and how best to form relationships with Chinese entities, based on first hand experience and advice from our Shanghai office. The presentation was entitled "Marine Surveying – the Chinese Connection". The conference was well attended by AIMS members, government agencies and people involved in the Australasian marine industry in general.
---
In June, Neil Macnab, a master mariner consultant based in TMC's Singapore office, was one of a panel of speakers invited to talk at the Joseph Tan Jude Benny (JTJB) Eastern Maritime Seminar 2015.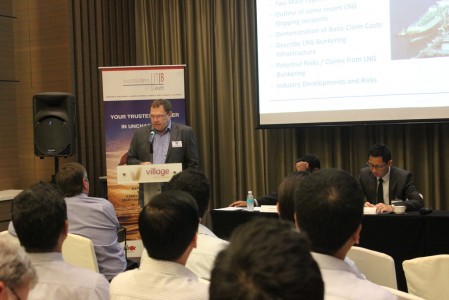 JTJB is a legal practice focused on maritime law, real estate and conveyancing. The Firm is a prominent part of the legal landscape in Singapore with an international clientele and reputation being recommended by The Legal 500 in 2015 for their Shipping and Dispute Resolution practice areas.
The Seminar, hosted annually, was well attended by a wide range of marine related companies ranging from ship managers to classification societies. Neil delivered a presentation focussing on LNG Tanker hazards, risks and future developments. The topic was timely considering the advent of LNG Bunkering which is currently receiving increased attention. The presentations were followed by a Q&A session from the floor and the event closed with a networking event.
You can catch up with Neil at the 3rd Annual LNG Bunkering Conference in Singapore at the end of July, where he is hosting a half day workshop on the topic 'Diversifying into LNG Bunkering'. Later in the year, Neil is running a 2 day training course on Ship To Ship Operations – also in Singapore. Please contact us for details of either event.
---
LNG COURSE RUN BY TMC IN SINGAPORE
March 2015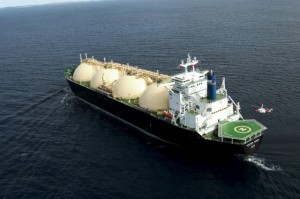 TMC's Neil Macnab is running two LNG training courses in Singapore, from the 16th to 19th of this month.
The first course is detailing the expanding market and opportunities for bunkering vessels with LNG and developing the Small Scale LNG Infrastructure. Included is an in course activity for developing your own LNG Bunkering Infrastructure and what needs to be considered.
The second course deals with LNG Tanker operations and the cycle of loading and discharge operations and preparations before and after dry dock. An emergency response scenario for an LNG spill will also have attendees playing the roles of ship and office staff responding to the emergency.
For further details please contact TMC Singapore.
---
IUMI CONFERENCE IN HONG KONG
September 2014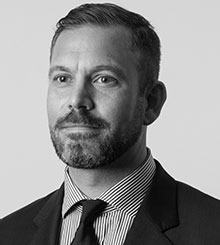 In late September Simon Burthem, Managing Director of TMC Singapore, accepted an invitation to speak at the annual congress of IUMI (The International Union of Marine Insurers). In giving a presentation as part of the Loss Prevention which focussed on the damage to containerised cargoes, Mr Burthem provided a platform for IUMI to introduce the 'Code of Practice for Packing of Cargo Transport Units (CTUs)'. As an IUMI Professional Partner TMC welcomed this opportunity to actively participate in the wider IUMI debate and to help ensure that IUMI's position is fully representative.
---
CHINA SEA RESCUE CONFERENCE IN SHANGHAI
September 2014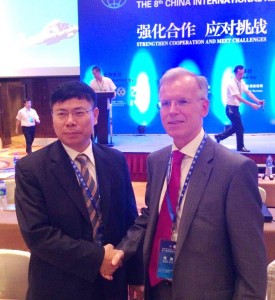 On the 18th of September TMC Managing Director Stephen Tierney attended the China Sea Rescue Conference in Shanghai and presented on TMC`s salvage experience in China and around the world. The conference was very well attended by several hundred delegates from Chinese and International Salvage Companies, Insures and Coastal State Authorities.
---
SINGAPORE SALVAGE & WRECK REMOVAL CONFERENCE
September 2014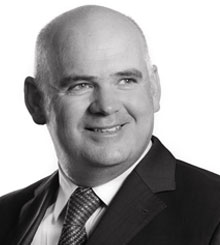 In September Roger King from TMC Melbourne spoke at the Singapore Salvage & Wreck Conference. On Day 1 Roger introduced the segment on the "Rising Cost of Wreck Removal" with a summary of the RENA Project, its current status and the way forward.
Roger has spent much of the last two years managing the wreck and debris recovery on the RENA job on behalf of owners/ P&I.
On Day 2 Roger presented on "Distressed Cargo Management" describing the problems associated with Distressed and General Average cargo management offshore and onshore in casualty situations, and the development of the TMC cargo management system.
---
Keynote Address to The Swedish Club AGM In Gothenburg 
June 2013
TMC's Managing Director Stephen Tierney gave the Keynote Address to The Swedish Club AGM in Gothenburg in June 2013 in front of 350 invited guests. The topic of the address was "Cost Drivers in Large Casualties", a topic which TMC has extensive experience.
---