1st July 2019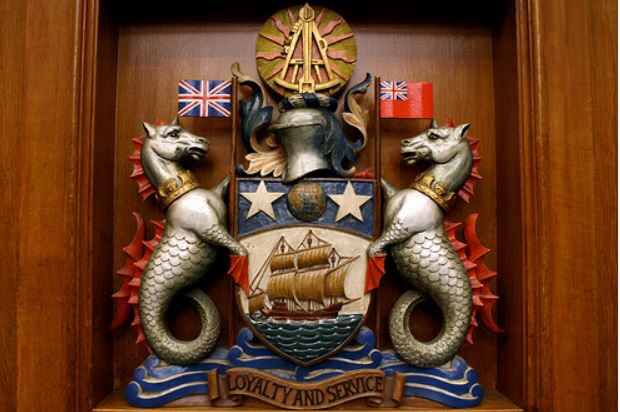 On Monday 1st July, TMC Marine Director Gianluca Rolff and Consultant Naomi Luckett presented an evening lecture on board the HQS Wellington.
The historic ship HQS Wellington is the last surviving member of the Grimsby Class of sloops which served the nation with much distinction in World War 2. She has been moored on the River Thames in London, since 1948, where she is home to the Honourable Company of Master Mariners (HCMM), a City of London Livery Company.
TMC Marine were delighted to present the evening lecture on behalf of the British Association of Cargo Surveyors, in such wonderful surrounds. The presentations focused on Marine Casualties involving Ultra Large Container Vessels; a closer look at the practical issues, General Average and the management of distressed cargo and, in the case of pollution events, good communication and the early engagement of the local community.
The lecture was delivered to members of the HCMM, IMAREST (Institute of Marine Engineering, Science & Technology, The Nautical Institute of London, RINA (Royal Institute of Naval Architects), RIN (Royal Institute of Navigation), BACS (British Association of Cargo Surveyors) and ICHCA International (International Cargo Handling Coordination Association) and well received.
TMC Marine supports and encourages it's staff to maintain membership of professional organisations, to remain informed on current and emerging trends and innovations, as well as support industry forums and networking events, ensuring that TMC Marine remains an innovative and leading international marine consultancy.