15th April 2019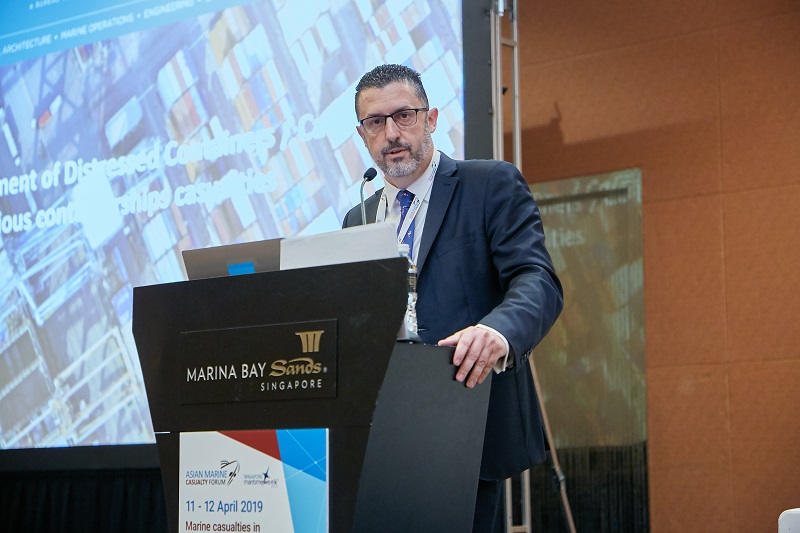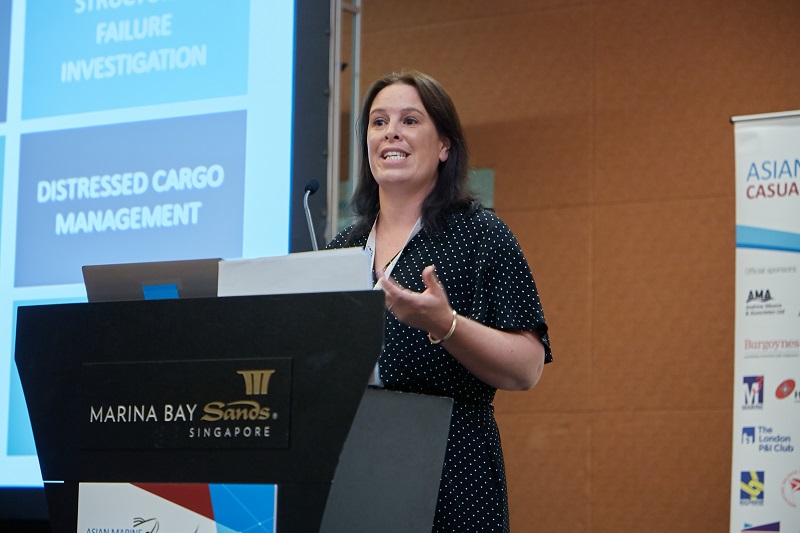 On The 11th and 12th April, the 3rd Asian Marine Casualty Forum took place in Singapore. The forum, held at the Marina Bay Sands Expo and Convention Centre, was well attended with over 500 delegates registered and was a key event of Singapore Maritime Week. TMC Marine who co-sponsored the forum, had 2 speakers present, Director Gianluca Rolff and Marine Consultant Naomi Luckett, who gave presentations on 'Dealing with Distressed Cargo Following ULCV Marine Casualties", and "Engaging Distressed Communities" (respectively).
The event was themed, 'Marine Casualties In the 20th Century – Is the industry coping?' and was a great opportunity for TMC Marine to share some of the lessons learnt over the past 40 years in the industry.
Director Gianluca Rolff has been appointed as General Average Surveyor in some of the most significant and high profile casualties seen in the box ship industry (including the Hanjin Italy, Maersk Karachi, Safmarine Meru and most recently the Maersk HONAM and Yantian Express).
Naomi Luckett has a diverse background in Emergency Management, specialising in Public Information Management, Community Engagement and Shoreline Response Co-ordination. Most recently appointed as a consultant to the Kea Trader casualty in New Caledonia, Naomi has extensive experience working with indigenous and culturally diverse / sensitive communities.
TMC Marine prides itself on being a leading international marine consultancy, sharing lessons learned and remaining at the forefront of industry trends.