Laura Weller -
Admin Personnel
---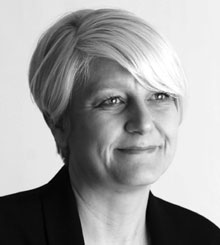 SECRETARY
Job Responsibilities:
Assist Directors / Consultants wherever necessary to produce reports, invoices, etc.
Man the reception and welcome clients
Attend the telephone switchboard and take messages
Update the electronic Joblist
Maintain electronic diary, TMC contact lists, and archive records
Maintain stocks of business cards
Arrange annual client and staff party
Provide facilities and refreshments for presentations and meetings.
Maintain Indexed library
Order charts as required
Maintain stamps stock and paperwork for international couriers
Receive incoming post and deliveries
Order couriers and monitor courier performance
Conducts business in accordance with the company's policy and procedures
Complying with the requirements of the Company's Quality Manual
Previously Laura worked for Moores Rowland Accountants as a Secretary in the Small Business Unit for 2 years.
Laura has worked for TMC since 1990 and is the first point of contact at TMC on reception. Laura assists the Directors/Consultants with all their secretarial needs, and also arranges their travel.
Contact Details
Office:
+44 (0)20 7237 2617
Mobile:
Array
Email:
[email protected]
Location:
London
---