Nadia Peermohamed -
Admin Personnel
---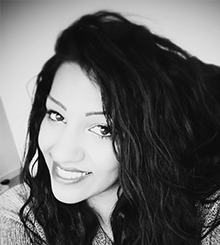 ASSISTANT QA MANAGER/SECRETARY
Job Responsibilities:
Assist Directors / Consultants wherever necessary to produce reports, invoices,etc
Man the reception and welcome clients
Attend the telephone switchboard and take messages
Update the electronic Joblist CRM
Maintain electronic diary, TMC contact lists, and archive records
Maintain stocks of business cards
Arrange annual client parties
Meeting and greeting clients
Provide facilities and refreshments for presentations and meetings
Maintain Indexed library
Order charts as required
Maintain stamps stock and paperwork for international couriers
Receive incoming post and deliveries
Order couriers and monitor courier performance
Monitor all operations that affect quality
Review current standards and policies
Keep records of quality reports, statistical reviews and relevant documentation
Ensure all legal standards are met
Communicate with external quality assurance officers during on-site inspections
Reviewing existing policies and planning how to improve quality management systems (QMS)
Audits- Carry out internal audits to ISO/OHSAS standards
Measuring performance and making sure policies and procedures meet national and International quality standards
Reviewing and assessing the effectiveness of change
Maintain and update the company website
Monitor Personal protection equipment and maintain stock
Conducts business in accordance with the company's policy and procedures
Complying with the requirements of the Company's Quality Manual
Nadia completed a BA Hons in Applied Arts at a university in Kent. She wanted to gain some office based experience, shortly after she graduated she joined us in July 2012. Nadia has proven herself to be a very useful and positive member of the team. She was promoted in April 2018 to Assistant QA Manager.
Contact Details
Office:
+44 (0) 207 237 2617
Email:
[email protected]
Location:
London
---