International Marine Contractors Association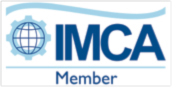 IMCA is a trade association and exists for the benefit of its members across the offshore, marine and underwater engineering industry. A key benefit of industry guidance is that it can be implemented and updated more quickly than legislation, which is vital in an industry with rapidly advancing technology.
As a trade association IMCA must also comply with international competition law (competition, antitrust and similar laws). IMCA use strict guidelines to ensure compliance.
International Salvage Union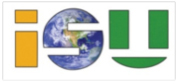 International Salvage Union (ISU) member salvors provide essential services for the world's maritime and insurance communities. Members are engaged in marine casualty response, pollution defence, wreck removal, cargo recovery, towage and related activities. The principles of salvage and salvage law have evolved over many centuries. A fundamental concept is that the salvor should be encouraged by the prospect of an appropriate salvage award to intervene in any casualty situation to salve the ship, property and, in particular, to save life and prevent pollution. TMC is an Associate Member of the ISU.
FPAL

Achilles FPAL is a community used by major buying organisations within the Oil & Gas sector. It enables the oil & gas sector to use Achilles' proven supplier pre-qualification system to identify, pre-qualify and assess suppliers for tender opportunities and minimise risk within their supply chains. Established in 1996, FPAL is a service provided by Achilles and the community is managed by a Steering Group to drive industry best practice.