JASON FAHY -
Marine Engineer
---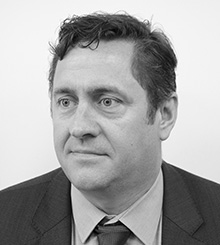 • Chief Engineer (Motor) Unlimited (STCW lll/2 & lll/1)
• Marine Engineer (Motor & Steam)
• High Voltage Endorsement Management Level
• Dangerous Cargo Endorsements Chemical & Petroleum
• Nautical Institute Certificate in Maritime Incident, Investigation & Analysis.
Jason Fahy, a Marine Engineer with a First-Class Certificate of Competency, joined TMC as a Marine Engineer Consultant in May 2018. He has 24 years sailing experience from Cadet to Chief Engineer. He has sailed predominantly on Class 1A1 Chemical Tankers for a Global Chemical Tanker owner and has considerable experience on medium speed engines, high voltage diesel electric systems and ancillary deck systems for high spec chemicals. Experience also includes Very Large Crude Carriers(VLCC), Container ships and Bulk carriers. During his time at sea Jason has experience in dry-dockings & commissioning of machinery for new builds on site.
Contact Details
Office:
+44 (0) 207 237 2617
Mobile:
+44 7780 005 865
Email:
[email protected]
Location:
London
---